8 x AAA To AA Size Battery Conversion Adapter Switcher Converter Holder Case PP Description:
Better material, better workmanship, more reasonable design, better use! From the AAA to the AA horn, you can use the AAA battery as the AA battery. 
With it, there will be more choices and more ways to solve the problem! 
The material is made of tough PP material and is not easy to crack.
The wall of the tube is also thickened for more solid and durable.
The positive electrode head is also improved compared with the old one, and the positive electrode head becomes high and narrow, ensuring good contact with various electrical circuits. 
Package Included:
8PCS/Bag x Battery Adapter  (* does not include battery)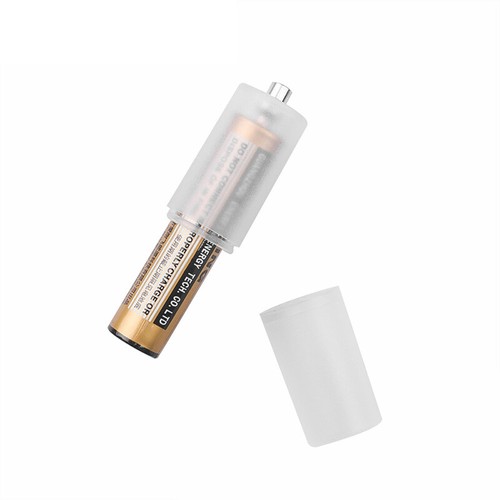 2 AA To D Size Battery Holder Conversion Adapter Switcher Converter Case Description
Features:
1. Made of environmental material, harmless to your health.

2. Small size, easy to carry.

3. Fine workmanship, standby specification, 2xAA battery can be converted into 1xD battery.

4. Large strength and strong toughness.

5. With battery limit slot to fix the battery in a good place.

6. Color: Translucent white

7. Quantity: 1

7. Package size: 60x35x30mm
Package included:
1 x Battery Converter (Batteries are not included)