Window Privacy Film Static Window Clings Vinyl 3D Window Stickers Rainbow Glass Film for Glass Door Heat Control Anti UV
Small Tips for YOU,please read before buying.
*Please Note that This Window Film Only Applies on Smooth Glass Surfaces.Do not Apply to Outside window or Windows with Crack.

*Don't forget to remove transparent backing side before putting on glass or it will not cling(Use a tape on a corner of the back side (the smooth side) to quickly remove the backing protective film).

*Please use a hair dryer to soften the film under cold weather (Heat Resistant up to 176℉)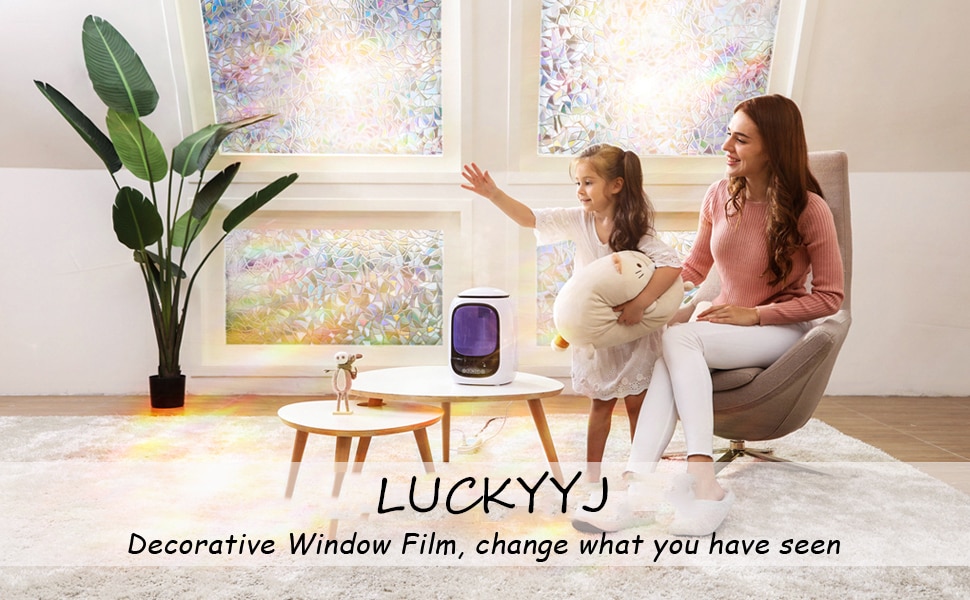 Product Information
Size:30*200cm, 45*200cm, 60*200cm, , 75*200cm, 90*200cm
Lifetime: 8-10 Years
Technique: Digital PrintingProduct
Type: Glass Window Film
Material : PVC, Waterproof, Fastness
Suitable: Windows, Sliding Doors, Smooth Surface.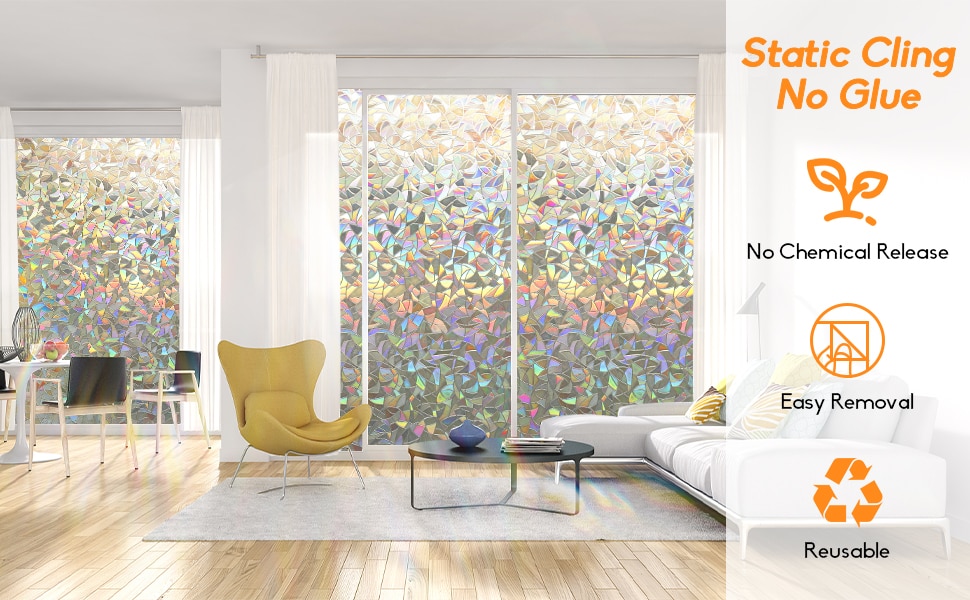 Why choose LUCKYYJ Window Film?
Glue Free Design
*Static cling window film, easy to install and remove in minutes with no residue.
*No harmful substance release.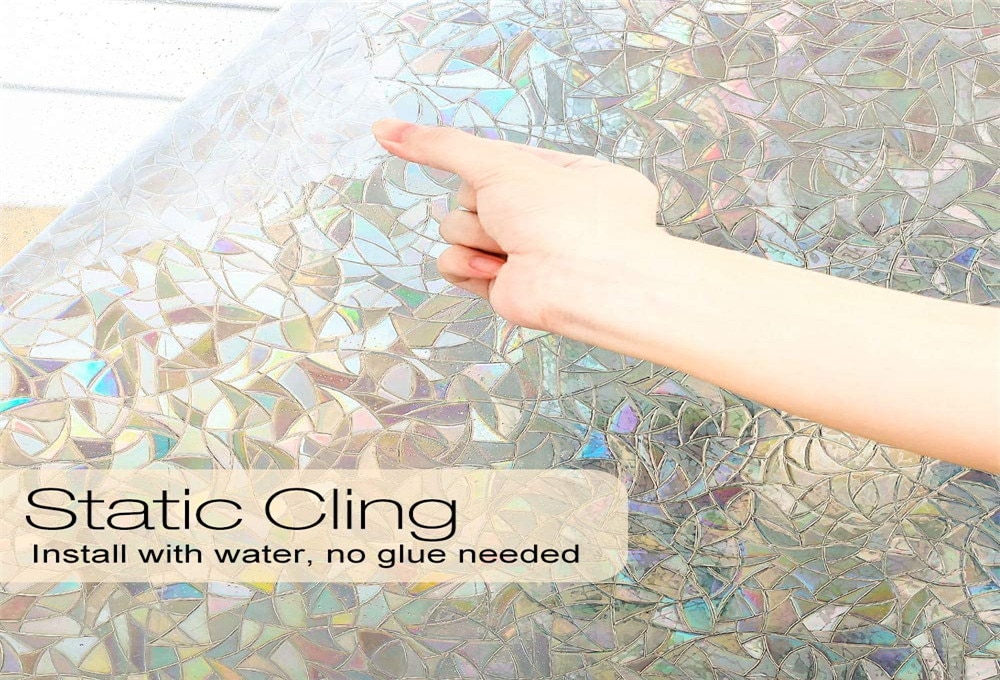 Provide Privacy and Allow Light in
*Provide semi privacy-keep birds from crashing and pets barking from seeing outside.
*No broken blind anymore.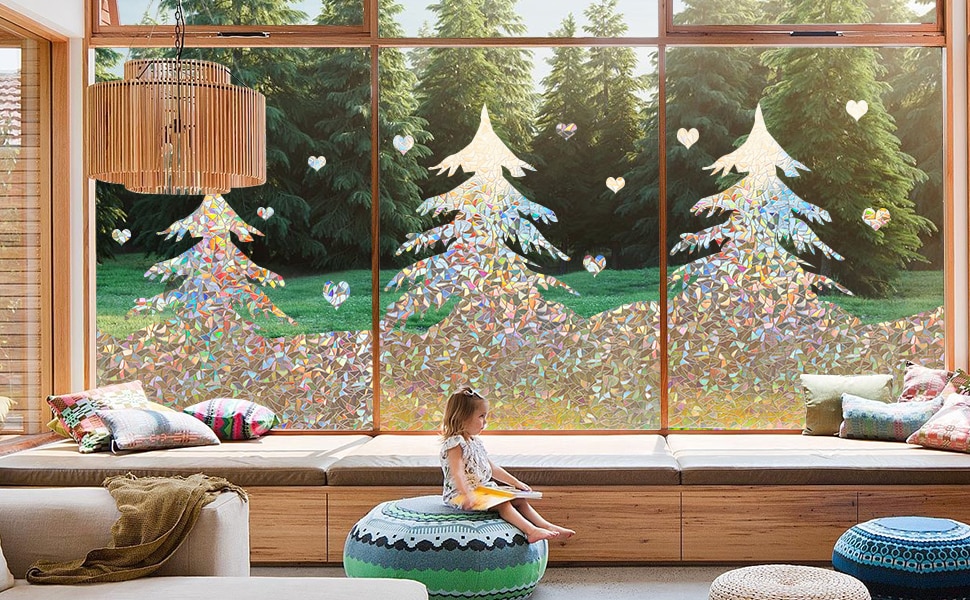 Widely Application
*Widely used on office,lounge,bedroom,bathroom,sliding doors or windows.
*Replace traditional curtains with this elegant and beautiful window film.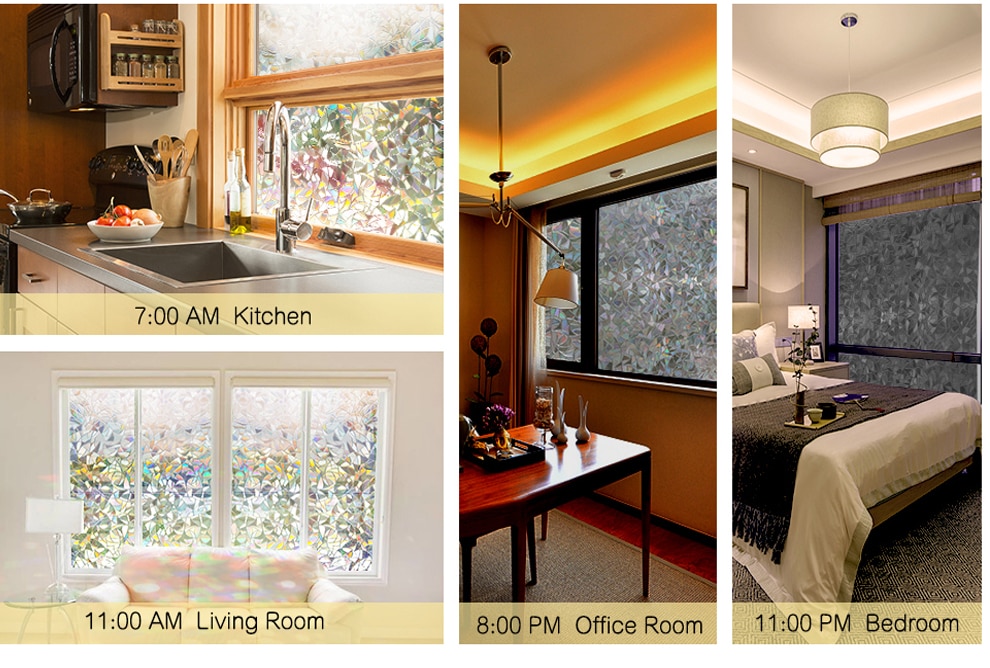 Installation Instructions Of LUCKYYJ Decorative Window Film Privacy
1. Measure - Measure the target glass surface and cut the film into the length you need.

2. Clean - Clean the glass surface and make sure it is smooth, clean and flat.

3. Remove - Remove the backing film first, otherwise the film may fall off the window.

4. Spray - Spray both the target surface and the attaching side of the window film with some water.

5. Apply - Apply the window decals onto the window. And use a towel or ruler to squeeze all bubbles out.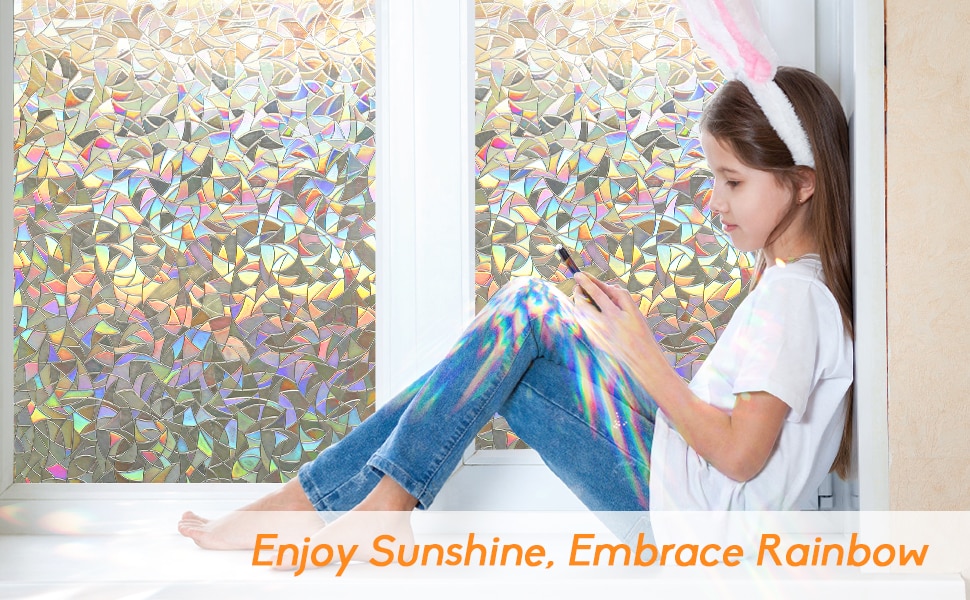 Questions & Answers
Q1:Why my window film can not cling?

A1:Have not wet the window with water, or have not removed the transparent backing film. Please don't forget to remove the protective film or it will not cling.If you have removed the protective side,you may applied the wrong side. Please paste the smooth side to the window.

Q2:Why there are so many bubbles?

A2:Too less water. Please tear it down and spray a lot of water,the more water,the better.

Q3:Why the edge of my window film began to fell off?

A3:The edge of film is too close to the window. Please leave a small gap(about 1 cm )to let the water flow out so that the film can stick well.