Magic Foundation Mushroom Head Air Cushion CC Cream Waterproof Brighten Foundation Cream Women Base Makeup Face Korean Cosmetics
Mushroom Head Makeup Air Cushion Moisturizing CC Foundation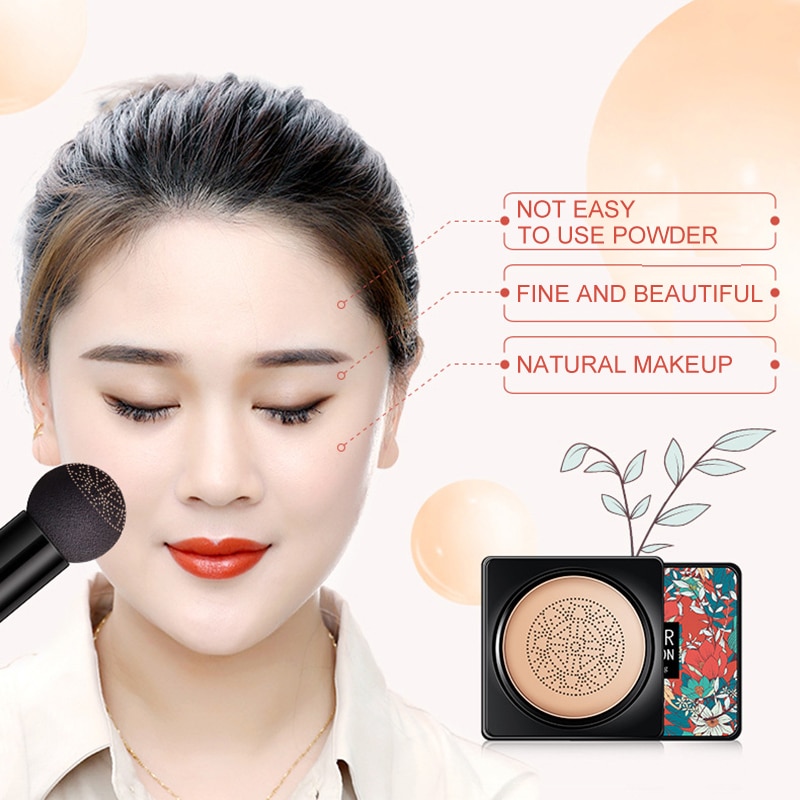 Creates flawless glowing appearance.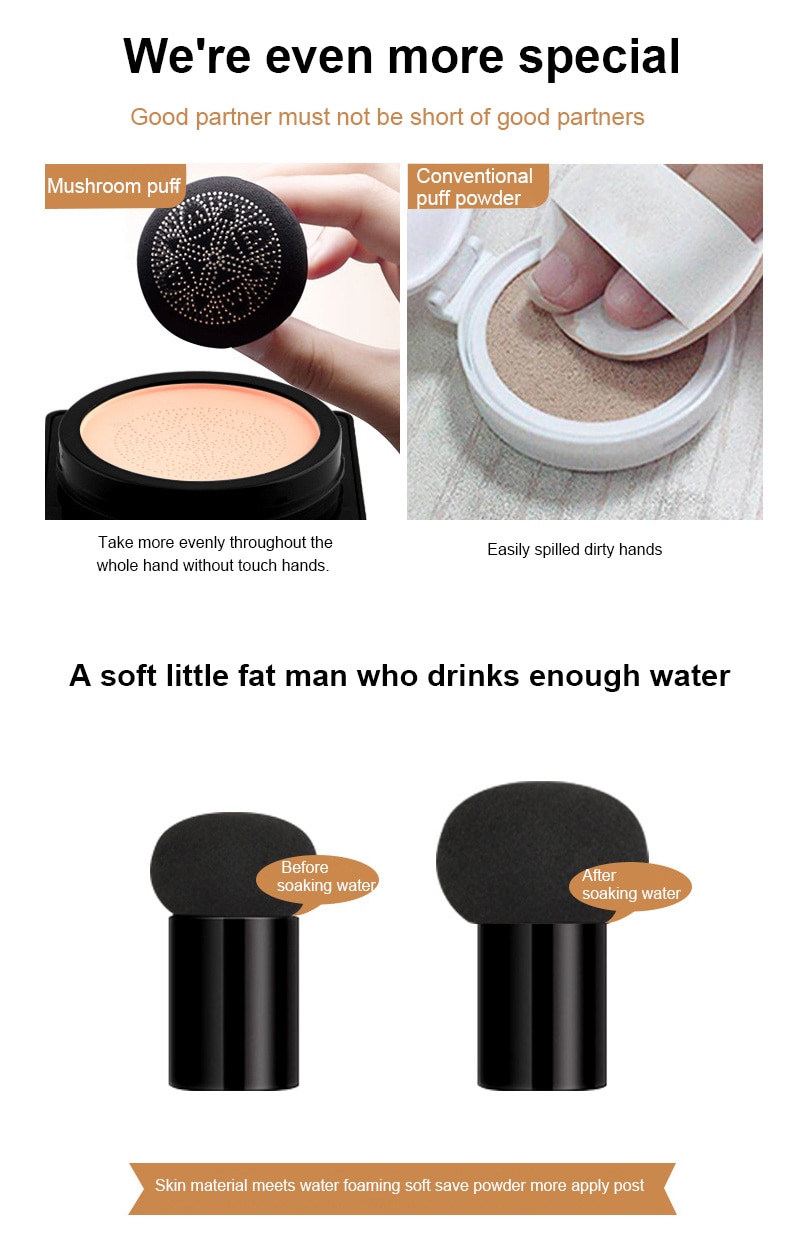 It functions as correct discolorations to smoothen up all uneven skin-tone for natural or glowing appearance.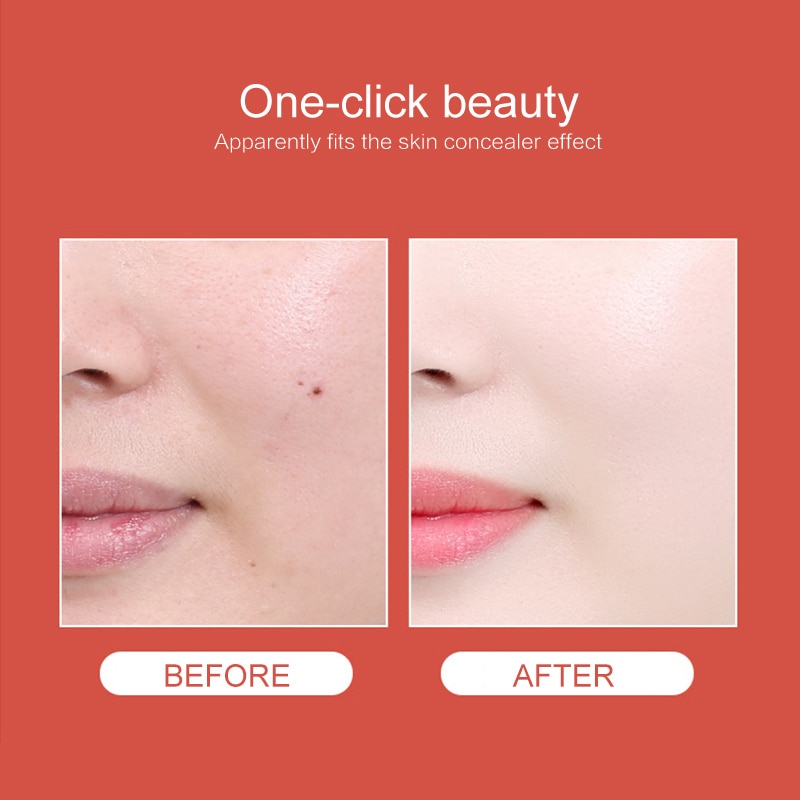 This product is completely waterproof and non-oily cream.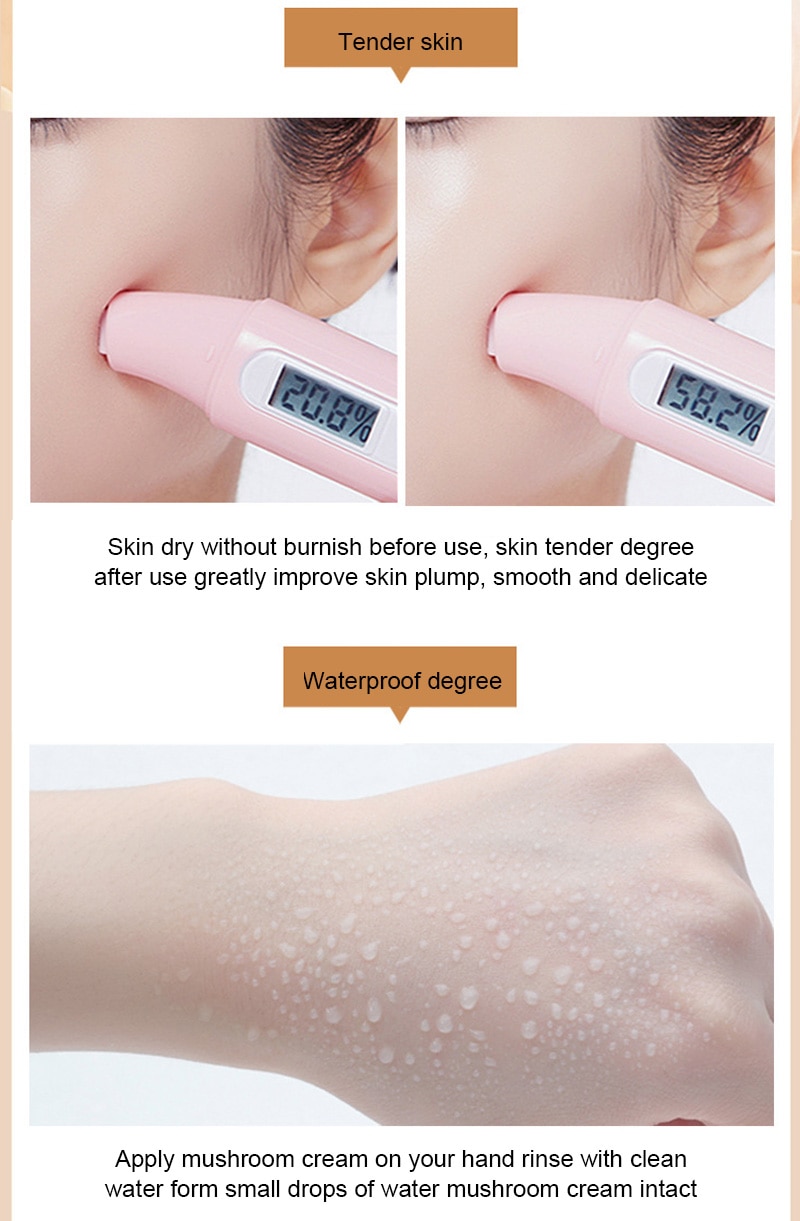 With this soft bionics air cushion, it can firmly pressed out evenly smooth cream.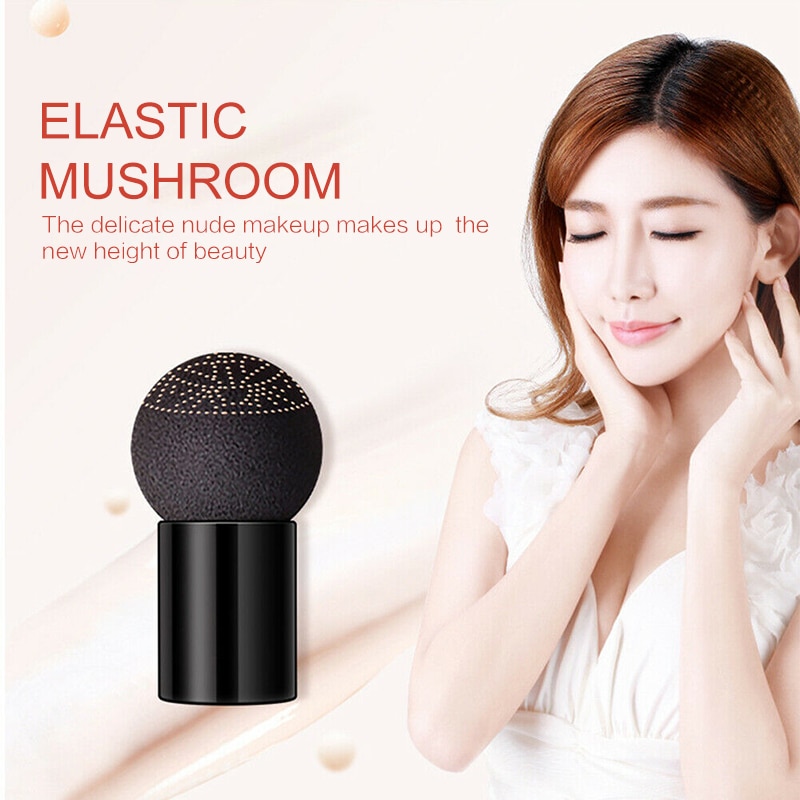 A skincare-makeup hybrid which works as a makeup foundation that can instantly conceals imperfection such as dark spots and redness, and many more.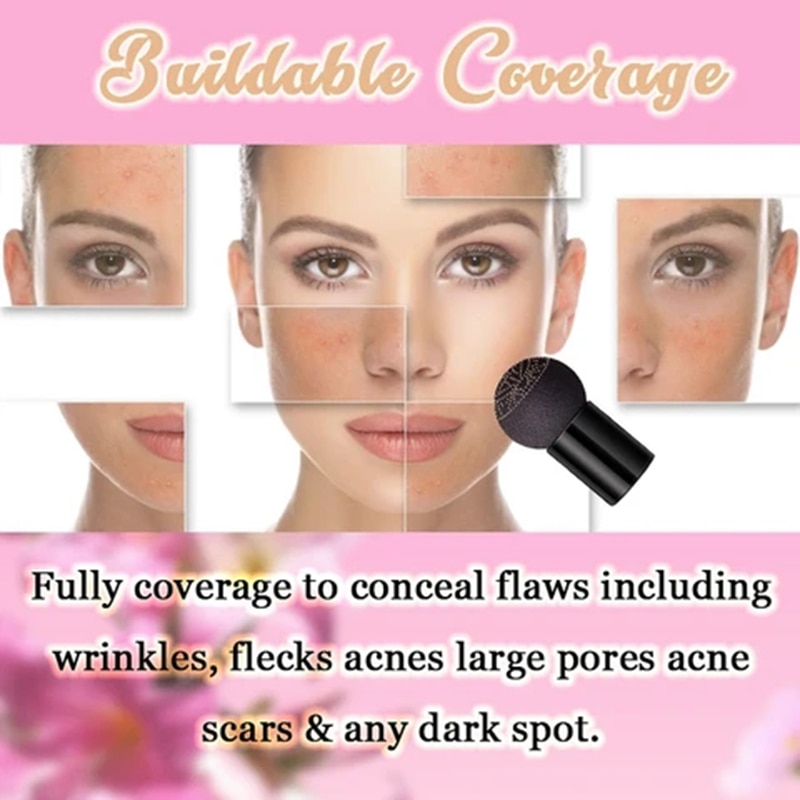 The innovative mushroom head sponge makeup brush is designed with unique cutting & holes.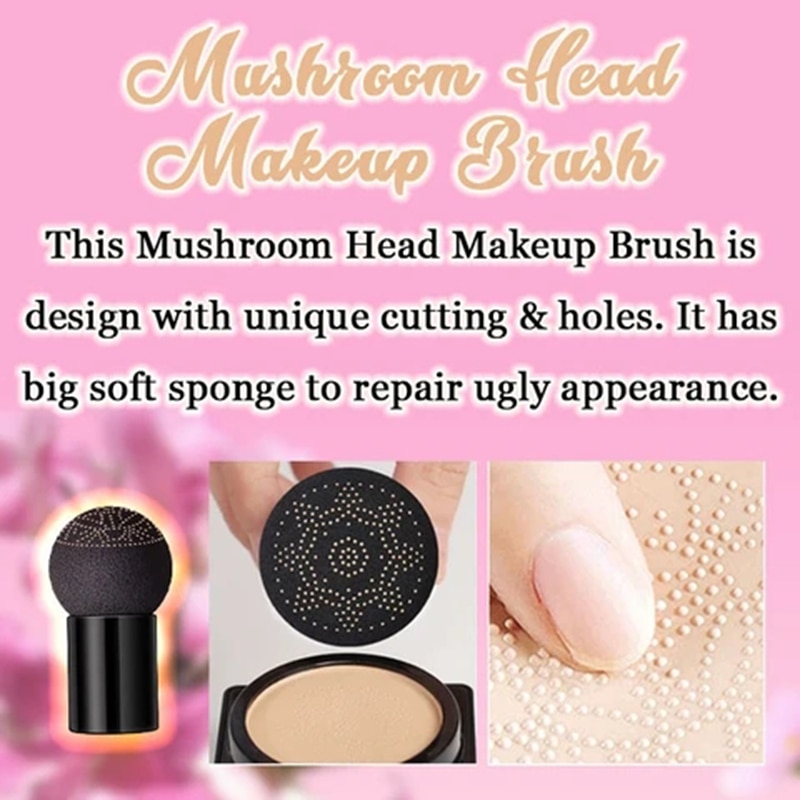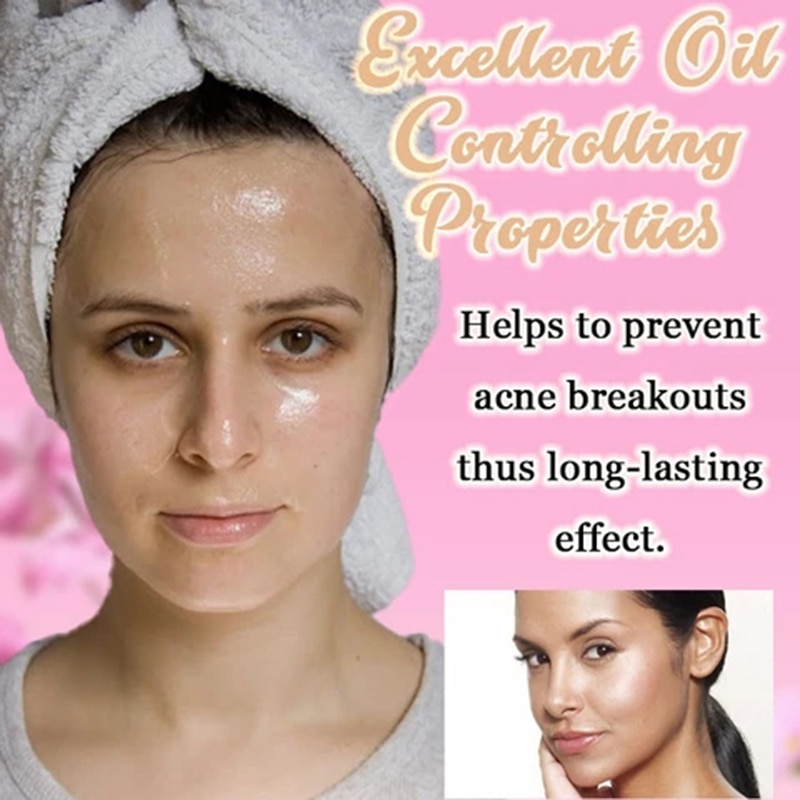 There is a skin-friendly elastic bionics film on top of the CC cream.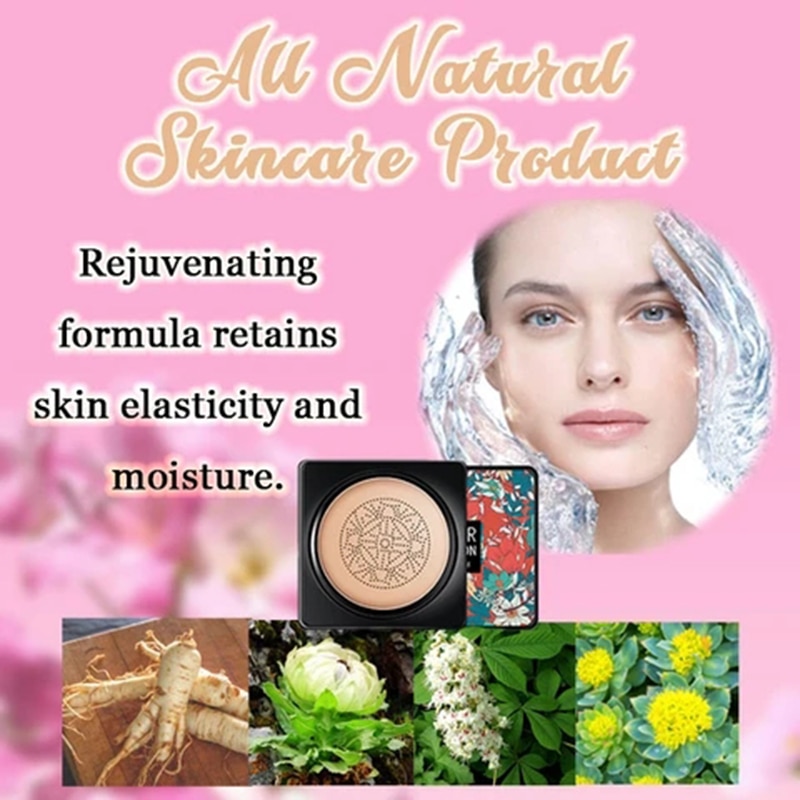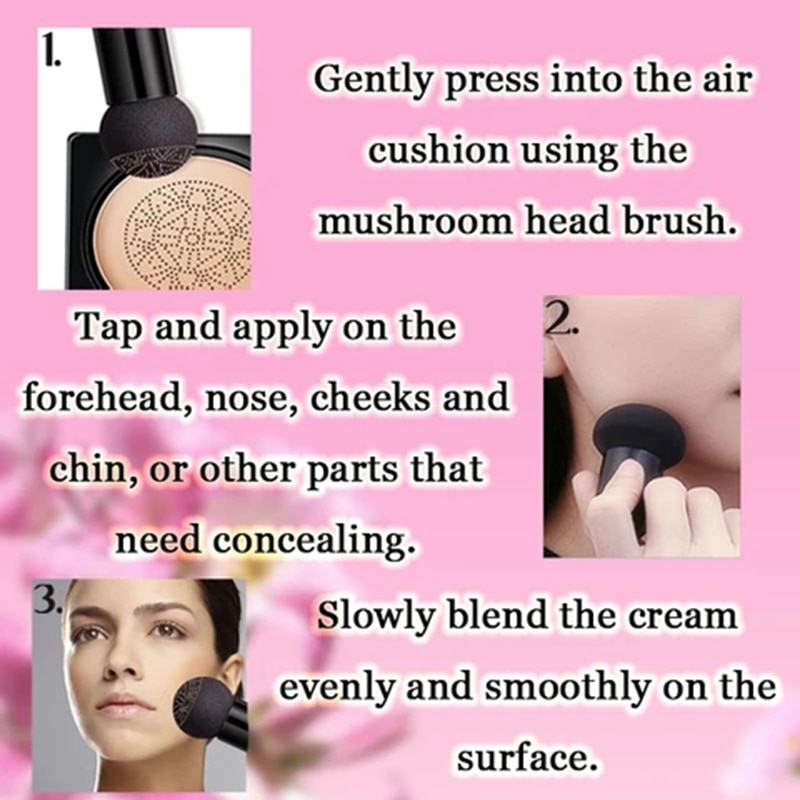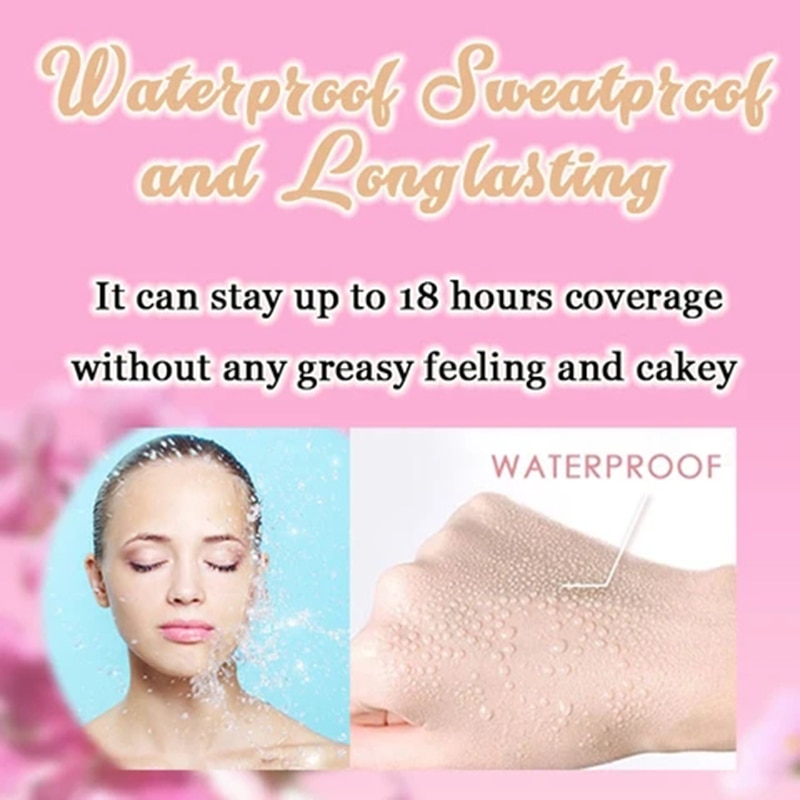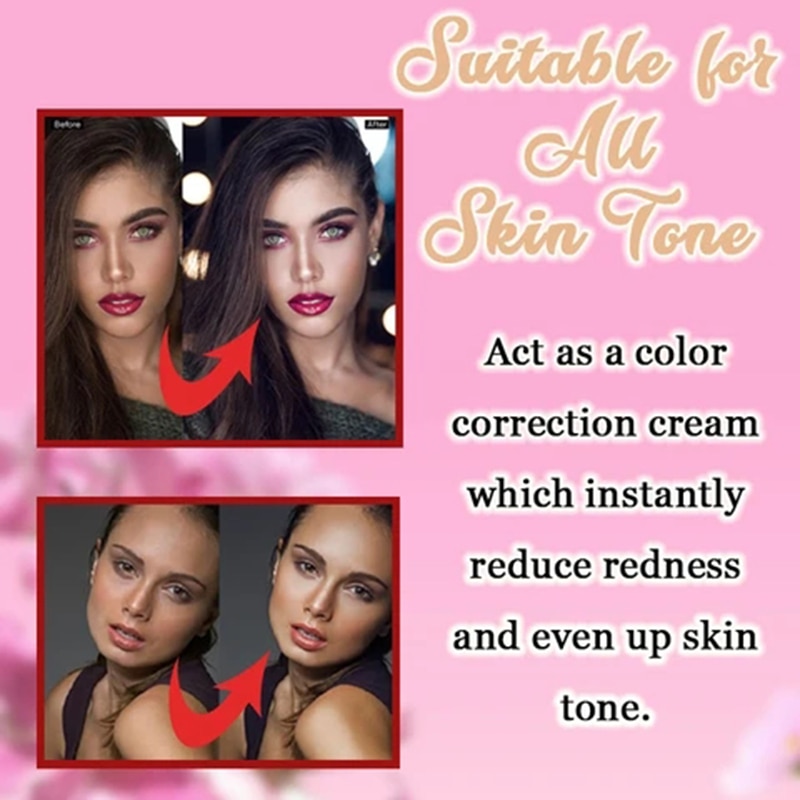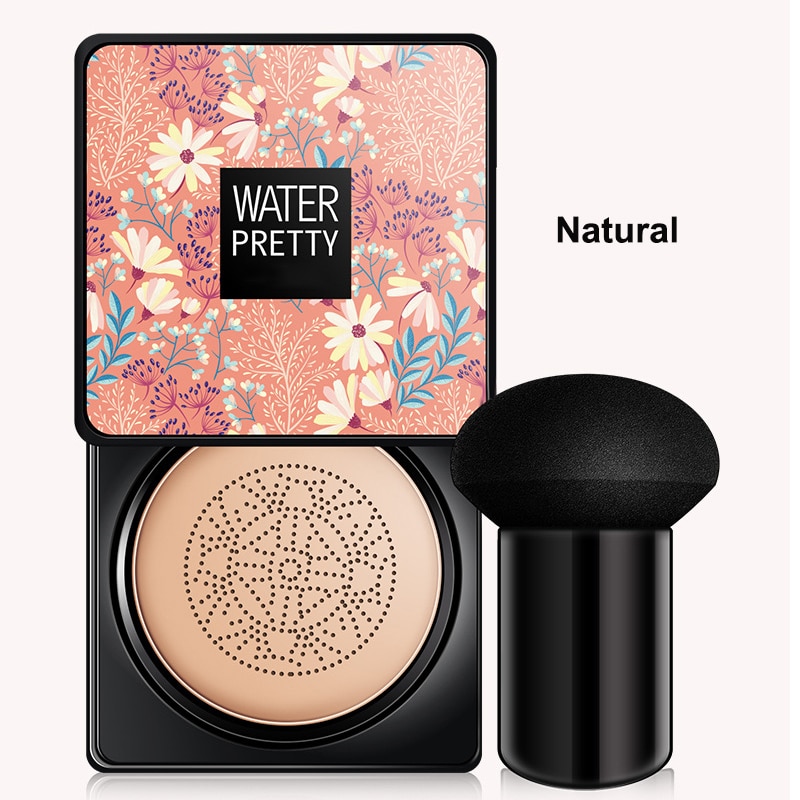 Avocado Mushroom Air Cushion BB Cream