Magic Laundry Ball 12pcs Reusable Pet Hair Remover Lint Fluff Debris Fuzz Fur Removal Ball for Laundry Washing Machine Supplies
Debris Lint Fluff Fur and Pet Hair Removal Balls for Laundry
Random Colors: the package comes with 6 pieces removal hair laundry balls in different colors or unit colors, it's an unexpected surprise before you open the parcel:)
Reduce wrinkles: these laundry balls are made of nylon, non-toxic, reusable, durable and sturdy, helping to shorten drying time, reduce wrinkles and prolong the lifespan of clothes and towels
Small and save space: each reusable dryer ball is approx. 3.5 cm/ 1.38 inches in diameter, small enough to save the space of washing machine, even is convenient to store.
Alternatives of dryer sheets: these removal hair laundry balls are useful tools to replace dryer sheets and liquid fabric softeners, they can reduce rust and lime accumulation in washing machines, even can reduce dust and odor, keeping clothes clean.
Good helper: these nylon laundry dryer balls can remove hairs and lints from clothes, avoiding sensitive and irritation; Using 8 to 14 balls are recommended for a wash weighing around 5 kilograms.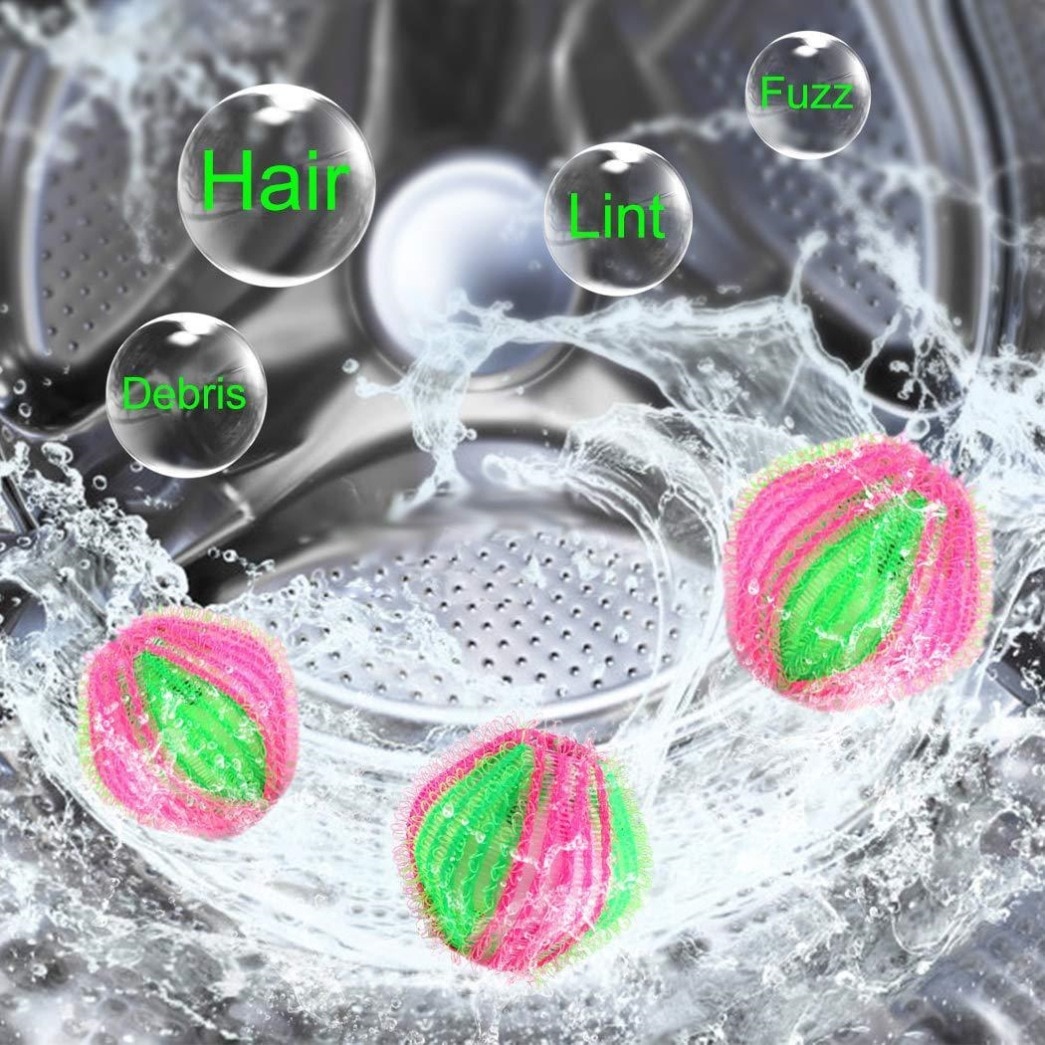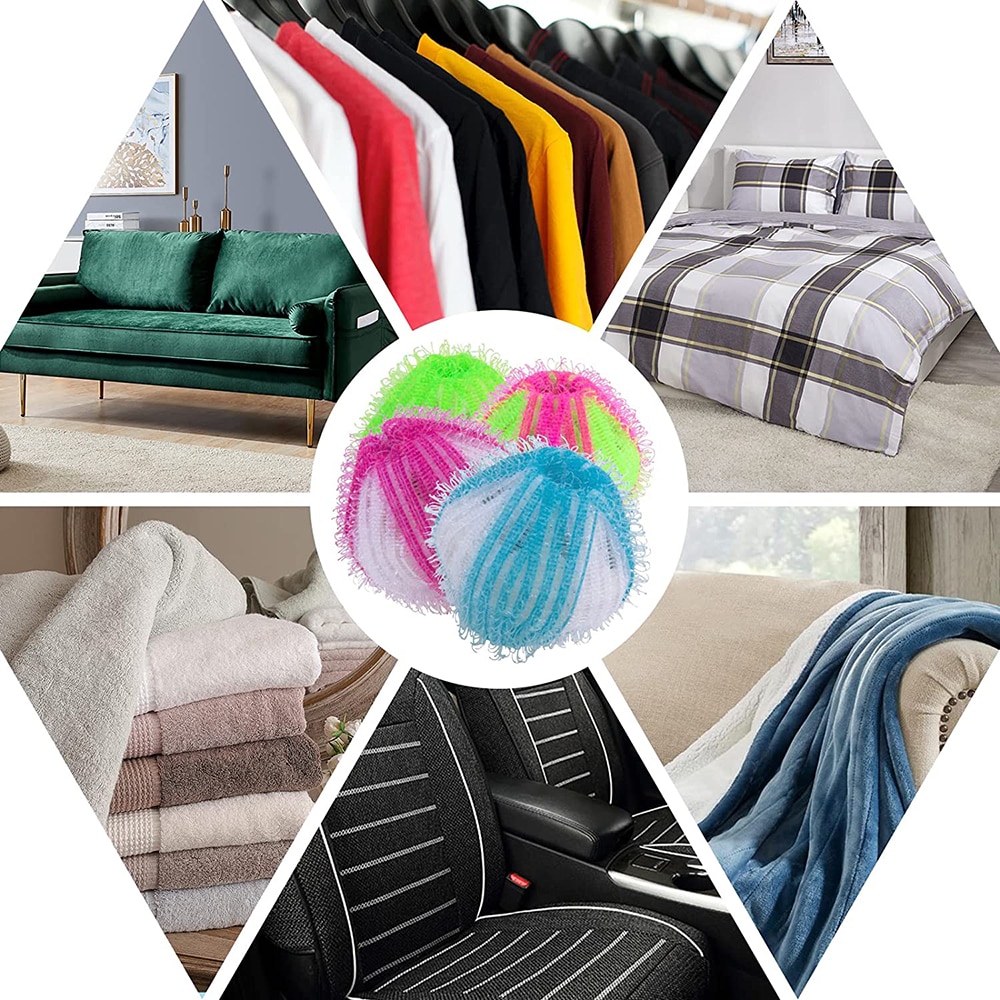 Attentions
DO NOT USE IT FOR WOOLLEN COLOTHES.