VEVOR 3 / 5 Ton Car Triple Bag Air Jack
SKU:

3256803937937828-White 5 Ton-Poland
Product Description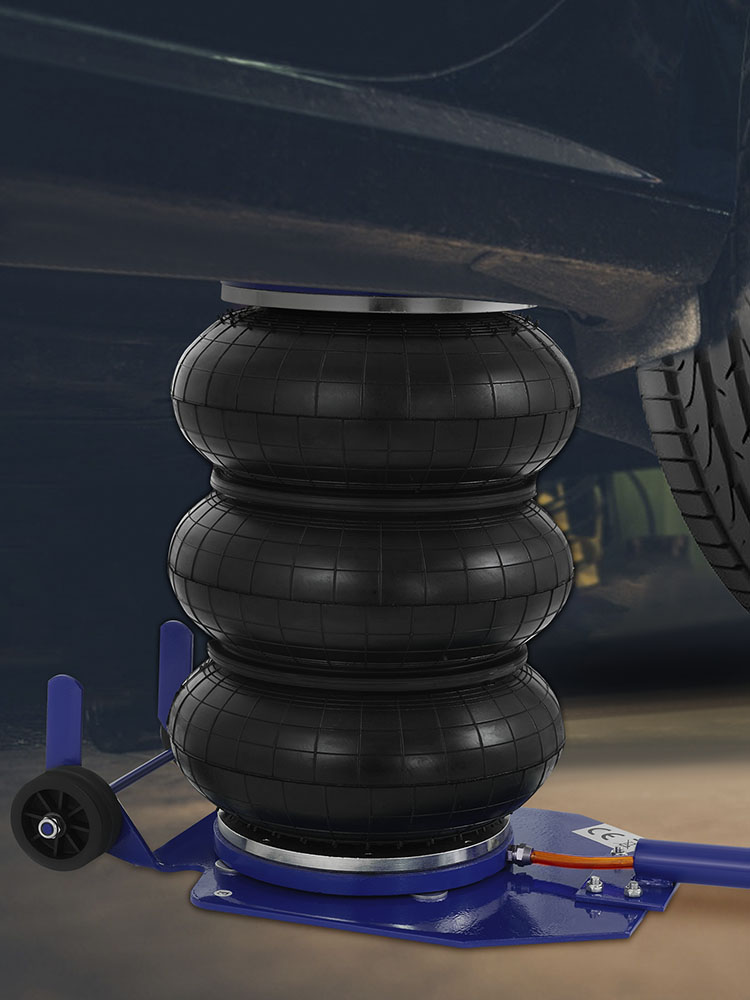 6600 lbs Pneumatic Car Jack
5.5"-15.75" Lifting Range & Compact Size & Sturdy Structure
VEVOR pneumatic jack is designed tough and built to last! With 3 tons/6600lbs capacity, a lifting range of 5.5"-15.75", and a lifting time of only 3-5 seconds, this triple bag air Jack is compact, powerful, and very fast to use. Inflated with compressed air, they are easy to handle. The pneumatic jack is one of the most useful tools in the body shop.
Labor-Saving Jack
Heavy Duty Construction
Secure Usage
Operable Handle
Tough Equipment & Tools, Pay Less
A leading brand that specializes in equipment and tools. Along with thousands of motivated employees, VEVOR is dedicated to providing our customers with tough equipment & tools at incredibly low prices. Today, VEVOR's products are sold in more than 200 countries and regions with 10 million plus members worldwide.
Premium Tough Quality
Incredibly Low Prices
Fast & Secure Delivery
30-Day Free Returns
24/7 Attentive Service
Key Features
6600lbs Loading Capacity
This triple airbag jack can support 6600 lbs/3T. It can be used to lift your small cars, family cars, minivans, SUVs and off-road vehicles, or other heavy objects.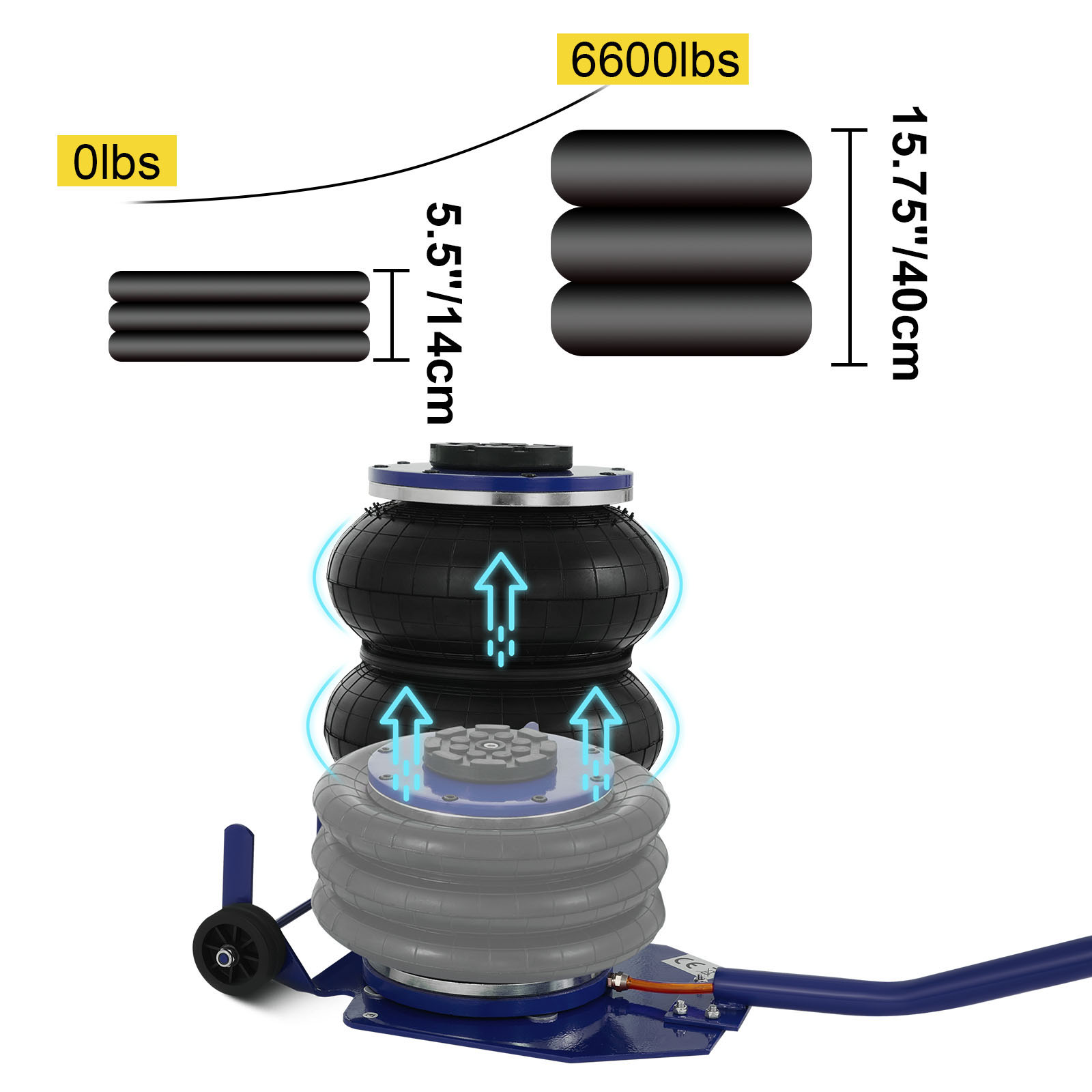 5.5"-15.75" Lifting Range
It only takes 3-5 seconds to lift from 5.5"/140 mm to 15.75"/ 400 mm, the max. Lifting height is suitable for most vehicles. Working Temp: -60℃~ 50℃.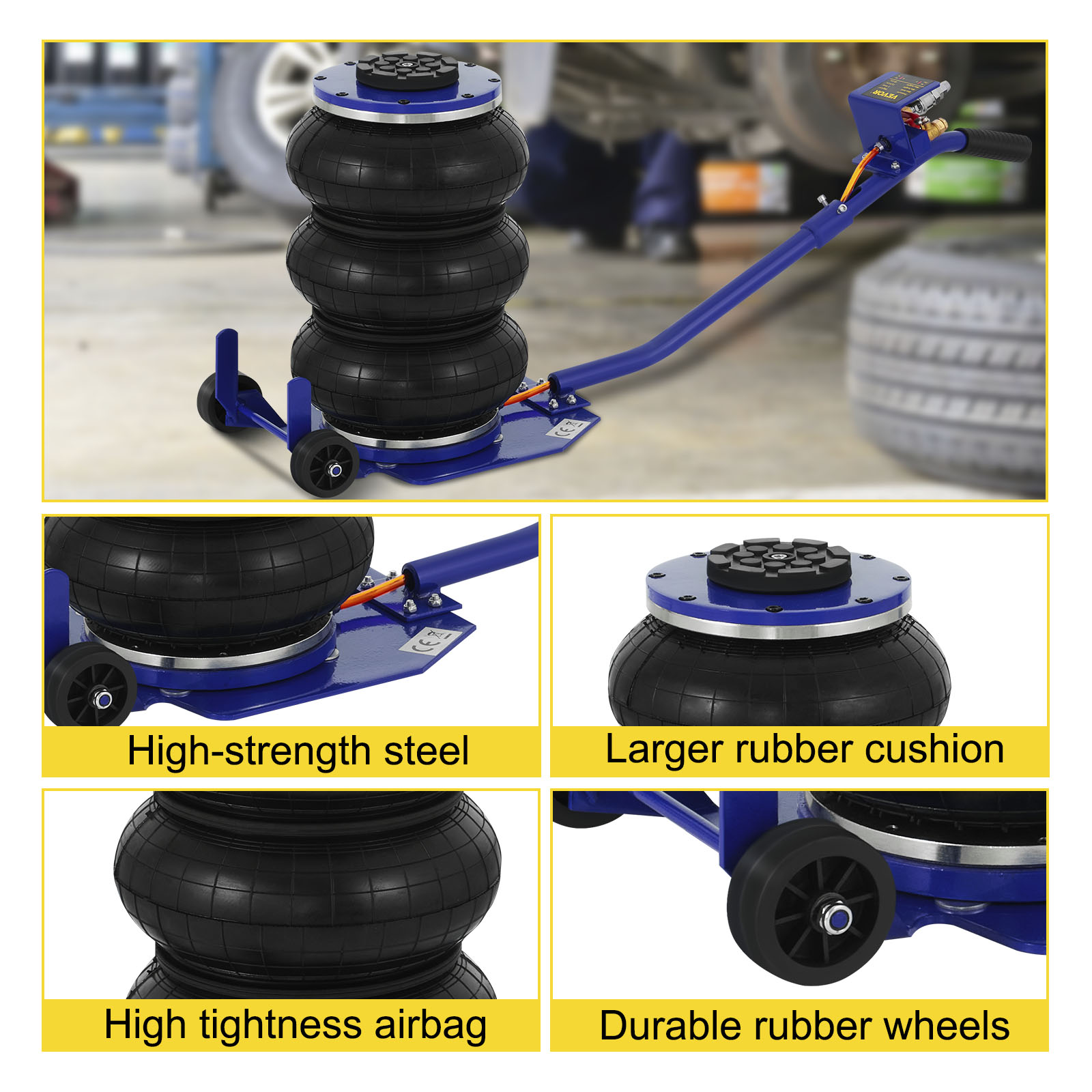 Solid Construction
The thickened rubber and steel plate work together to make the lifting securer and more stable. And the combination also reduced the impact and led to precise lifting.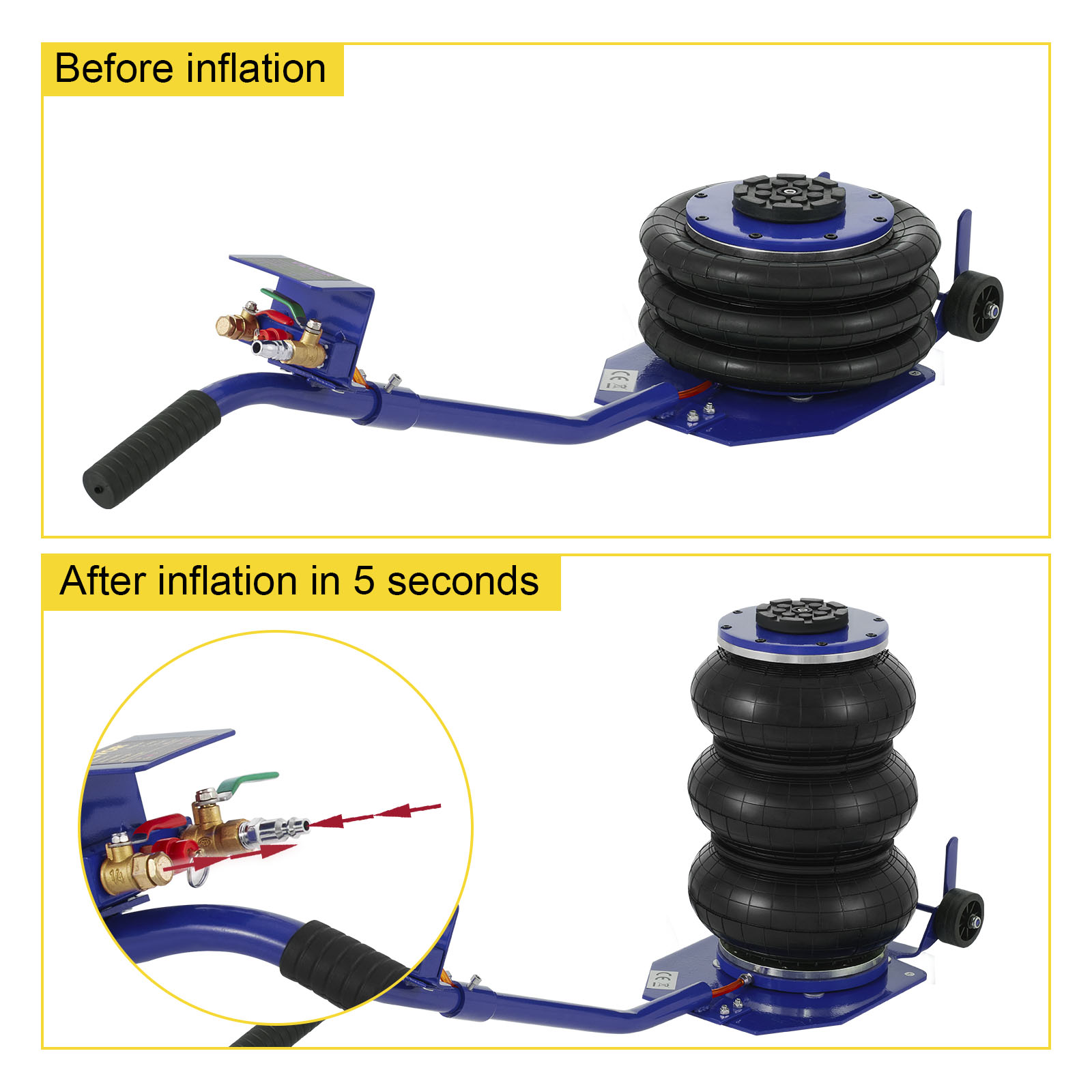 Easy Operation
There are three valves on this triple airbag jack: air input valve, air outlet valve, relief valve, which can help you operate the jack securely and quickly.
Long Lever Handle
A removal handle does not occupy too much space, and you can put it in your trunk and use it for any emerge. In addition, the long handle and the wheels make it easy to drag.